"We grew apart" Kamene Goro reveals how things ended with Andrew Kibe.
Est:
< 1
Minute Read
Who would have thought that Kiss 100 presenter Kamene Goro and her former Co-host would apart?
The kind of chemistry the two had during their show starting from NRG radio all the Kiss 100 did not seem like it would ever fade.
Well, Kamene Goro has recently spoken about the status of her relationship with her former colleague after he left the station and things really did change.
While responding to her fans on Instagram who has asked if the two are still good friends like they were. She revealed that things are no longer the same and that's life
"You and Kibe still good friends?" asked a fan.
"False… We grew apart…. Life happens," she responded.
When Kamene was asked by a fan whether she misses working with Kibe she said that she was happy and contented working with her current co-host Jalango who took over after Kibe left Kiss 100.
"Do you miss working with Kibe?" asked another fan.
"False…. I love and am honored to work with @Jalangoo." She replied.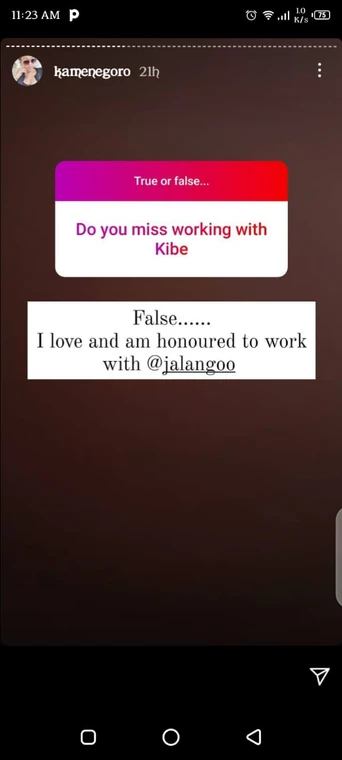 Do you have a story you would like us to publish or would like to be featured on our website?
Reach us via [email protected] or our contact page.
Follow us on Social Media: